Agent of the Week
Bob LeDonne
You can find Bob at:
610 E Roosevelt Rd, Wheaton, IL 60187
(630) 668-2110
or at his second office located at:
333 N Randall Rd Suite 102
St Charles, IL 60174
(630) 513-5858
Bob has been an insurance agent for 20 years. A Northern Illinois University alumni he is a dedicated family man to his wife and three kids. He is proud to be a Nationwide agent offer insurance products including auto, home, motorcycle, condo, boat and others in the Wheaton, Glen Ellyn, Winfield, Warrenville, Lisle, and Naperville areas. Bob has a dedicated team to help him ensure that you get the best service out there.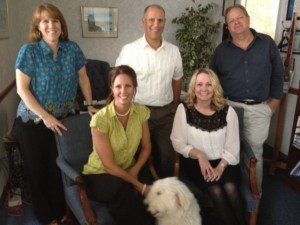 One thing homeowners should know is what is covered and what is not covered by their homeowner's policy. Many homeowners think that just because an item is in your house, that it is covered. The truth is individual objects could be excluded, such as a collection of guitars of your son's, or other items that you are storing for friends or family. It is always a good idea to talk with your agent and make sure you know what is covered, as you don't want to be left unprotected in case of a disaster such as a house fire or home flood. Making sure that the items in your home will make the restoration process easier, and save you money. So for great insurance help call Bob LeDonne. When you need help after a house fire or home flood, call Restoration Techs.